About Us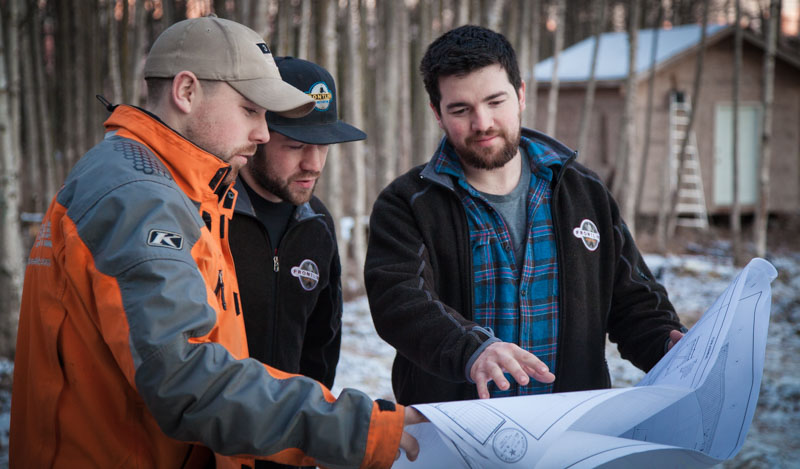 Frontline Construction is a family owned and operated Alaskan company dedicated to the highest standard of craftsmanship. They combine experience with innovation to create beautiful new spaces for a home or office.
Shane, Clay and Colton Perrins were born and raised in Anchorage Alaska. They spent much of their youth helping their parents Steve and Denise Perrins run their family business, Rainy Pass Lodge. Located in the heart of the Alaska Range, Rainy Pass Lodge is Alaska's oldest fly-in hunting lodge.
At Rainy Pass the brothers were introduced to construction at an early age. With no roads or hardware stores they learned how to be both resourceful and innovative maintaining, renovating and rebuilding the historical establishment season after season.
Later Shane and Clay went on to work for several years in the carpenters union. Shane then became a licensed general contractor and the three brothers formed their own business, Frontline construction.
All three brothers are registered hunting guides and avid outdoorsmen. They enjoy snow machining, hockey and spending time with their growing families.